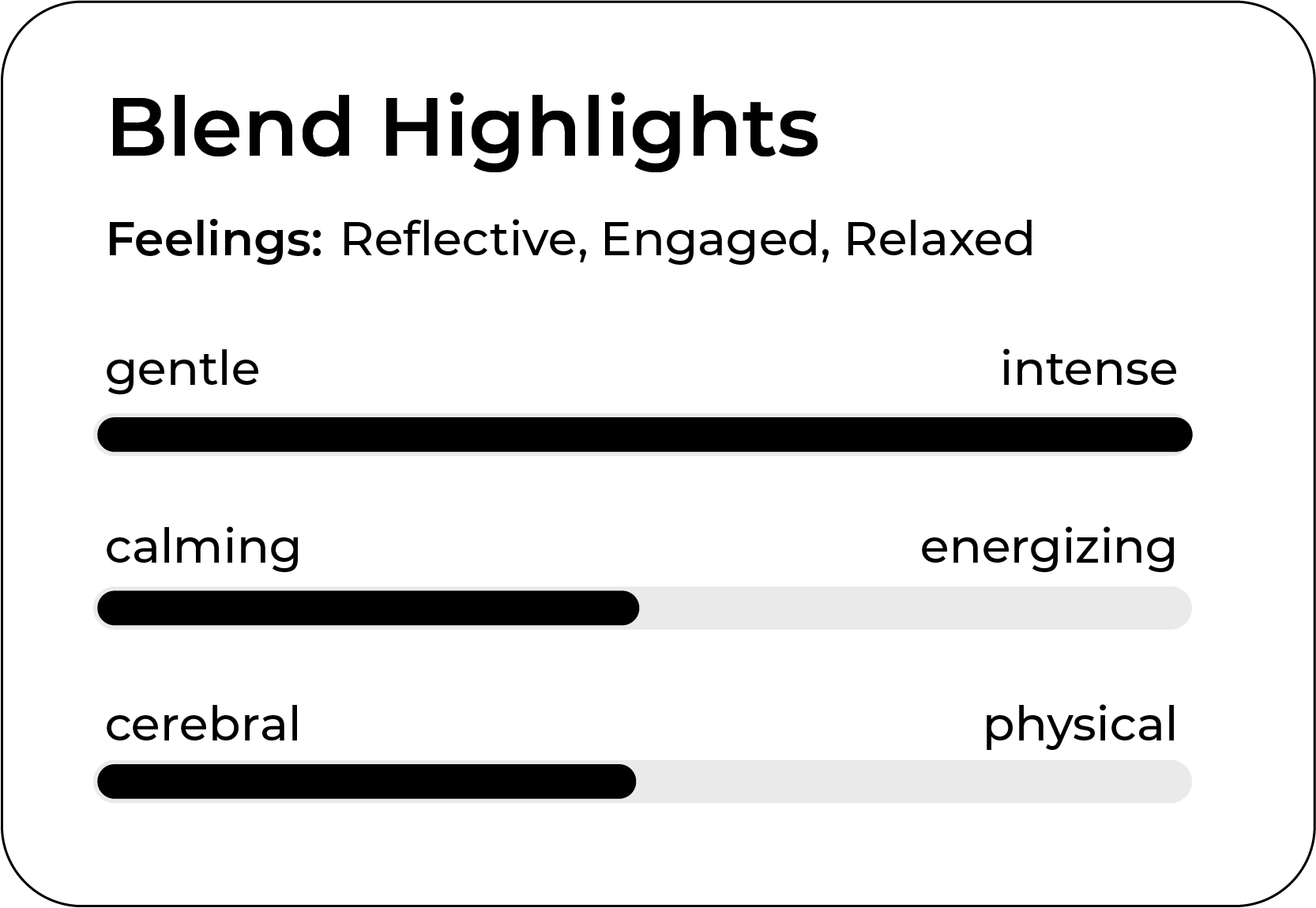 Inhale to activate, or hold button to preheat.
The Introvert Blend - Experience the best of both worlds with Mellow Fellow's Introvert Blend, whether you prefer to stay in your shell or not. This blend is expertly crafted with THCb, THCp, HHC, Delta 8, CBN, and CBG aimed to give you a sense of mental alertness and engagement. This unique blend hopes to expand your mind while also inducing relaxation. This means it may be perfect for individuals with social anxiety. With our Introvert Blend, you can enjoy the comfort of being alone, even in social situations.
1ML Disposables - 12 Watt Auto Draw, 1.2 Subohm Ceramic Coil, Rechargeable Battery w/ Micro-USB Port.
WARNING: This product is not intended for ingestion - DO NOT EAT. Keep out of reach of children and pets. Must be 21 years or older to purchase. This product has not been evaluated by the FDA or any other regulatory body for safety or efficacy.Vaporizing is hazardous to your health. Do not use this product if you are pregnant, nursing, or planning to become pregnant. Use of this product can result in failing a drug test for Marijuana. Do not operate machinery or drive a vehicle while using this product. A Hemp Product, contains less than 0.3% D9-THC & THCA combined.If you experience a serious adverse health event or side effects, contact the poison control centers at 1-800-222-1222.This product can expose you to chemicals which are known to the state of California to cause cancer and birth defects. For more information visit: p65warnings.ca.gov