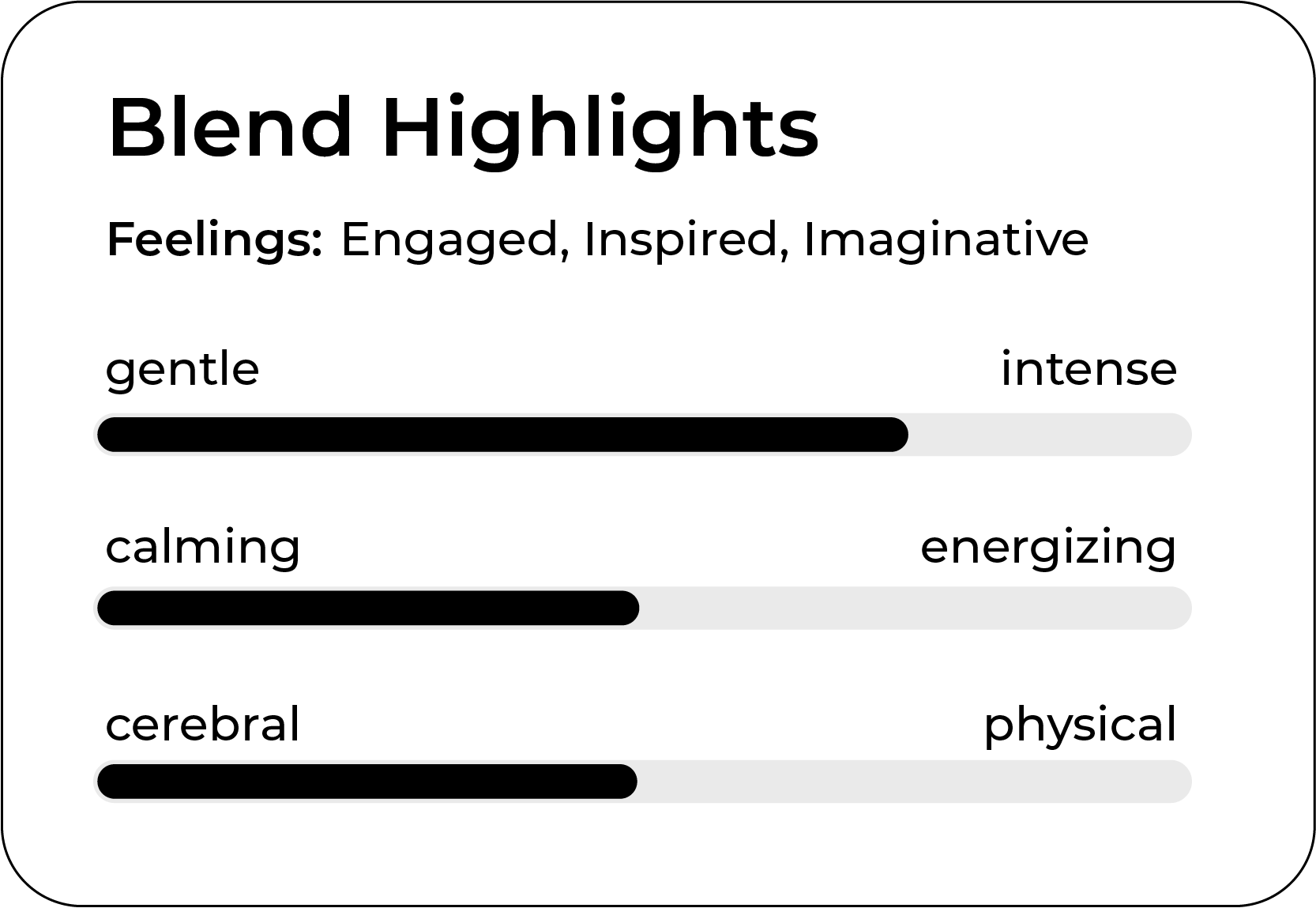 The Creativity Blend - Say goodbye to creative blocks, whether you're struggling with writer's block, a blank canvas, or anything else that's holding you back from unleashing your creativity. With a wide range of options like disposable vapes, edibles, and vape cartridges available, you can explore our collection and get a dose of Creativity today! Unlock your inner artist as Creativity helps you tap into your imagination and let your ideas flow. Good for: enhancing overall joyful effects or when you simply want to uplift your mood and share positive vibes with friends and loved ones. The party blend!
Eat 1 bite of the cereal bar and wait 45 minutes for effects. After giving the product 1.5 hours, feel free to increase the dose to your enjoyment. EAT RESPONSIBLY.
INGREDIENTS: Whole Grain Corn, Corn Meal, Sugar, Corn Syrup, Modified Corn Starch, Dextrose, Canola and/or Sunflower Oil, CBD, CBG, ∆8, HHC, and ∆10 Distillates (Cannabidiol, Cannabigerol, Delta-8-Tetrahydrocannabinol, Hexahydrocannabinol, and Delta-10-Tetrahydrocannabinol, from Hemp, Cannabis sativa), Cacao Butter, Dry Milk Powder, Powdered Sugar, Salt, Vanilla Extract, Natural and Artificial Flavor, Gelatin, Trisodium, Phosphate, Potassium Sorbate, Sunflower Lecithin, Red 3 & 40, Blue 1, Yellow 5. ALLERGEN WARNING: CONTAINS MILK INGREDIENTS.
WARNING: Keep out of reach of children and pets. Must be 21 years or older to purchase. This product has not been evaluated by the FDA or any other regulatory body for safety or efficacy. Do not use this product if you are pregnant, nursing, or planning to become pregnant. Use of this product can result in failing a drug test for Marijuana. Use of this product may induce intoxicating/ psychoactive effects which can be delayed up to 4 hours. Do not operate a vehicle or machinery after consuming this product. To determine effect, use less than one serving for the initial dose. A Hemp Product contains less than 0.3% D9-THC & THCA combined. If you experience a serious adverse health event or side effects, contact the poison control centers at 1-800-222-1222. Warning! This product can expose you to chemicals which are known to the state of California to Cause cancer and birth defects. For more information visit: p65warnings.ca.gov